Hevea Braziliensis
Control markings on Estate tree
Good prices- ​simple overflow management
​Raw material queuing in front of factory
First stage of cleaning process and initial blending
​Immersion blending - very committed!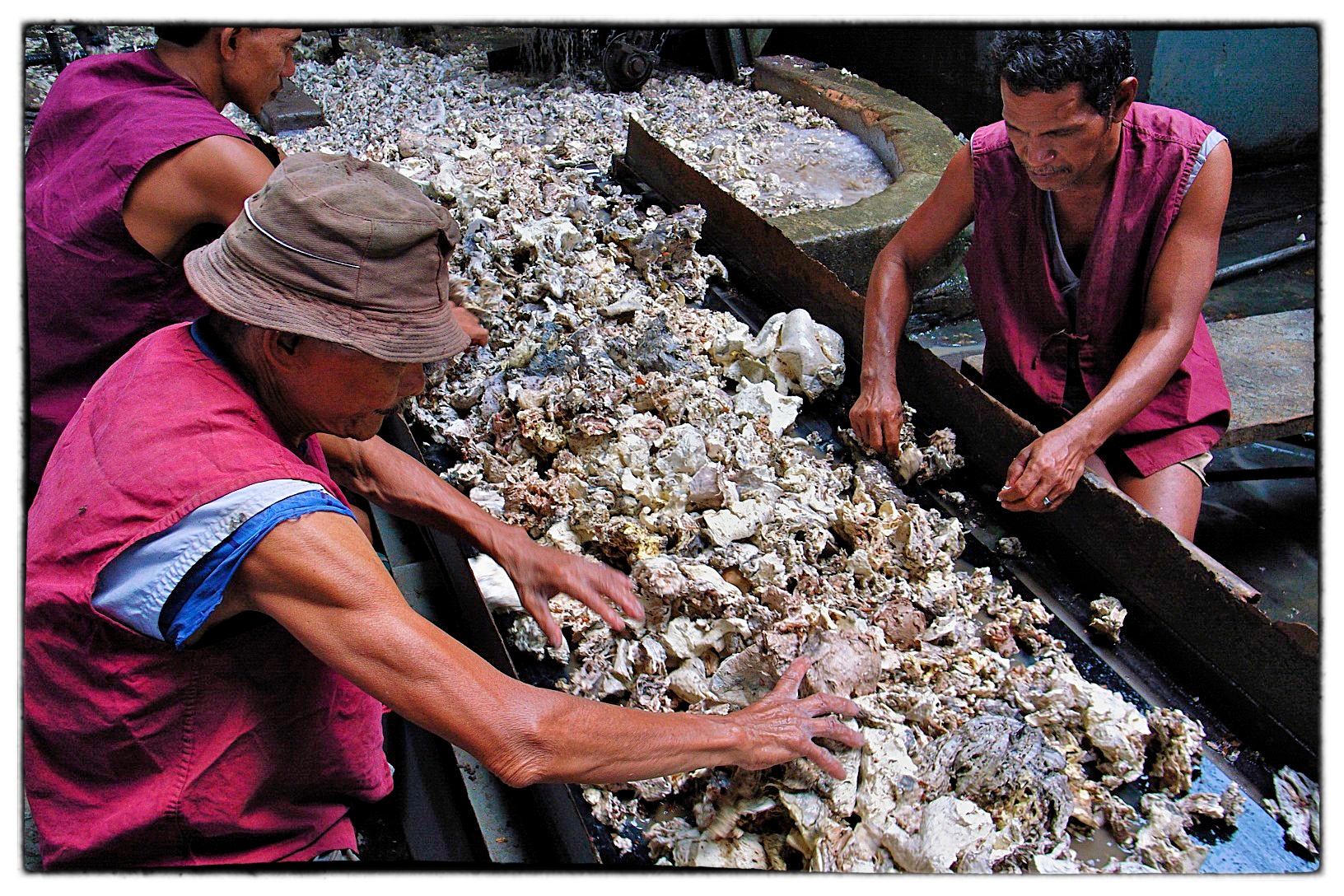 Wash and hammer all those impurities out.....
Start the crepeing process
Note the stainless raised floors that keep it clean
......off to the hanging shed for a week or three
Maybe even a bit more 'mincing'​
​Spread evenly for the oven
​OK, another one then.....
All ready for Gas Mark......
​And here come the cakes! Or biscuits
​Visual check for undesirables
​Cooled down? Weigh it, In the bag...
​Into the bag and onto the pallet
​Press overnight to ensure a good, heavy fit.....
....and wave goodbye to another load of hard work, say hello to around $3000 for that one unit....